Table of Contents
How to Find Your Routing and Account Number
Are you tired of fumbling around trying to locate your routing and account numbers? Look no further! In this comprehensive guide, we will walk you through the step-by-step process of finding your routing and account numbers with ease. Whether you need them for setting up direct deposit, making online payments, or any other financial transactions, understanding how to locate these crucial digits is essential. We understand that it can be frustrating to navigate through the complexities of banking information, but worry not! Our tips and detailed instructions will demystify the process and have you armed with your routing and account numbers in no time.
Understanding the Purpose of Routing and Account Numbers
Before we delve into the various methods of finding your routing and account numbers, it's important to understand their purpose. Routing numbers, also known as ABA (American Bankers Association) numbers, are nine-digit code used by financial institutions in the United States to identify the specific bank or credit union associated with an account. On the other hand, account numbers are unique identifiers assigned to individual accounts within a bank or credit union. These numbers, in conjunction with your personal information, help facilitate the smooth flow of funds during transactions.
Having a clear understanding of the role these numbers play will not only make it easier for you to locate them but will also enable you to confidently provide them when required for various financial activities.
Where to Find Your Routing and Account Numbers
Now that you grasp the importance of routing and account numbers, let's explore the different places where you can find them. There are several methods available, and we'll cover each one to ensure you have multiple options at your disposal.
Finding Your Routing Number on a Check
One of the most common places to find your routing number is on a check issued by your bank. Take a moment to locate a checkbook or a recent check and follow these steps:
Look at the bottom left-hand corner of the check. You will notice a series of numbers.
The first set of numbers, typically nine digits long, represents the routing number.
Pay attention to any additional sets of numbers, as they may pertain to specific account types or check numbers.
It's worth noting that the routing number is usually printed in a different font or has a different color to set it apart from other numbers on the check. Double-check the accuracy of the routing number to avoid any mistakes when using it for financial transactions.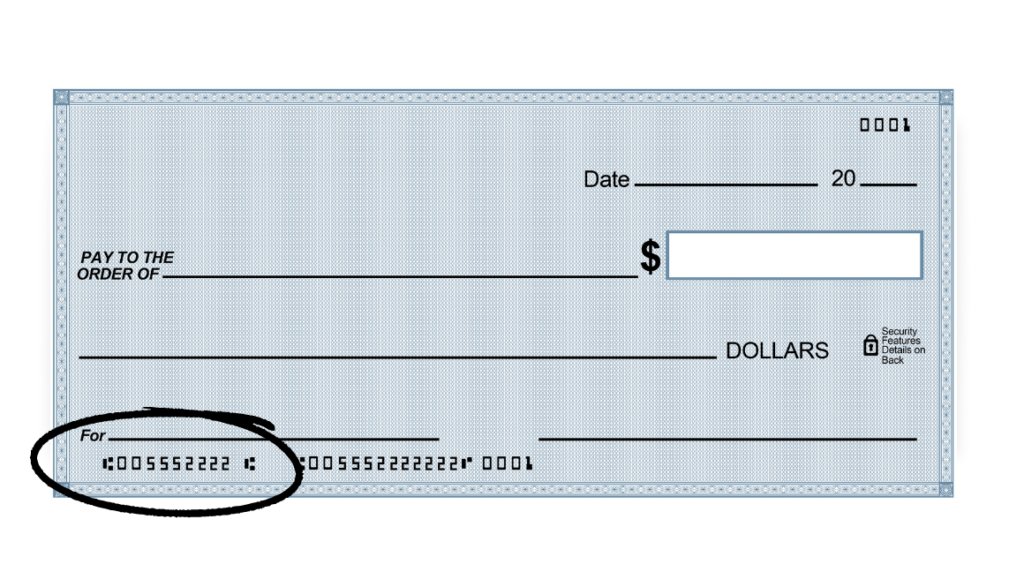 Finding Your Account Number on a Check
In addition to the routing number, your account number is also present on the bottom of a check. Here's how to locate it:
Direct your attention to the middle section of the check, just to the right of the routing number.
Look for a longer series of numbers. This string of digits is your account number.
Depending on your bank, there may be additional numbers or symbols associated with the account number. Ensure you only note down the correct series of numbers for your account.
Similar to the routing number, the account number is typically printed in a distinct font or color to differentiate it from other information on the check. Always verify the account number to avoid any errors while conducting financial transactions.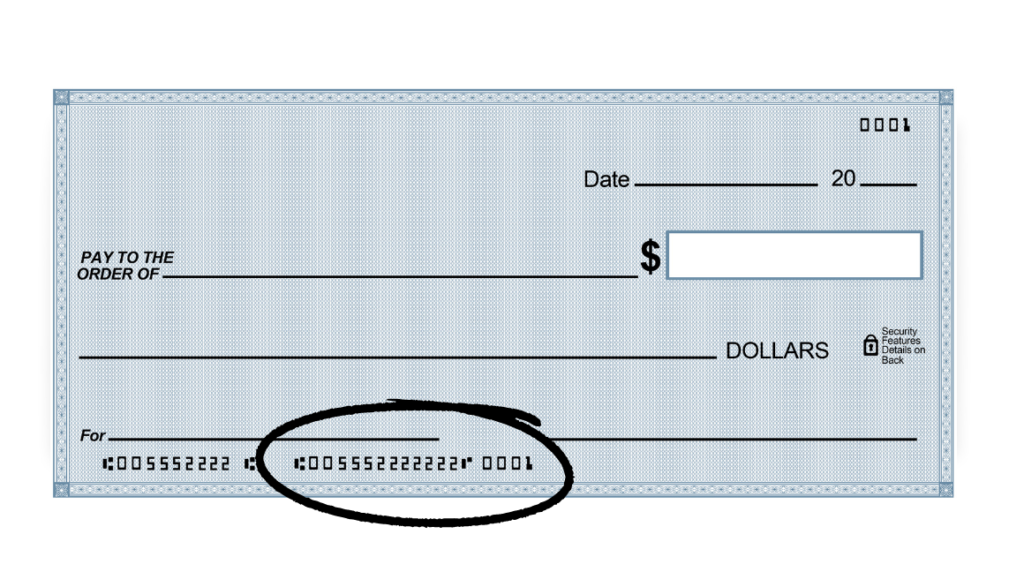 Finding Your Routing and Account Numbers Online
If you don't have access to a physical check or prefer a digital approach, you can find your routing and account numbers through your online banking platform. Here's how:
Log in to your online banking account using your username and password.
Navigate to the account summary or account details section, where you can view your account information.
Look for a specific tab or section dedicated to account details or account numbers.
Your routing and account numbers should be clearly displayed in this section.
If you're having trouble locating the information online, consider reaching out to your bank's customer service for guidance. They will be able to direct you to the appropriate section of your online banking platform where the routing and account numbers are located.
Contacting Your Bank for Assistance
If you're still unable to find your routing and account numbers using the methods mentioned above, don't worry. Your bank's customer service team is there to help you. Reach out to them via phone, email, or even visit a local branch, and provide them with relevant information to verify your identity. Once your identity is confirmed, they will be able to provide you with the necessary routing and account numbers.
Remember, it's always better to ensure the accuracy of the numbers directly from your bank to avoid any potential mistakes or confusion.
Keeping Your Routing and Account Numbers Secure
Now that you have successfully located your routing and account numbers, it's crucial to keep them secure. These numbers are sensitive and should be treated with the utmost care to protect yourself from potential fraud or unauthorized access to your accounts. Here are a few best practices to follow:
Memorize your routing and account numbers. Avoid writing them down or storing them in easily accessible locations.
Be cautious when sharing your routing and account numbers. Only provide them to trusted entities or individuals.
Regularly monitor your bank statements and account activity to detect any unauthorized transactions.
Update your account passwords regularly and use strong, unique passwords that are not easily guessable.
Take advantage of additional security features offered by your bank, such as two-factor authentication or text alerts for suspicious activity.
By following these security measures, you can ensure the confidentiality and integrity of your financial information.
Common Mistakes to Avoid When Finding Your Routing and Account Numbers
While locating your routing and account numbers may seem straightforward, it's essential to be aware of common mistakes that can arise during the process. Avoiding these mistakes will save you time and prevent any potential issues down the line. Here are some pitfalls to watch out for:
Confusing the routing number with the account number. Remember that the routing number identifies the bank, while the account number identifies your specific account.
Failing to double-check the accuracy of the numbers. Even a single-digit mistake can lead to failed transactions or incorrect fund transfers.
Overlooking the presence of multiple account types. If you have multiple accounts with the same bank, ensure you provide the correct account number for the intended transaction.
By staying vigilant and paying attention to detail, you can avoid these common mistakes and streamline your banking experience.
Conclusion
Locating your routing and account numbers doesn't have to be a daunting task. With the methods outlined in this guide, you now have the knowledge and confidence to find these crucial digits efficiently. Whether you choose to reference a physical check, explore your online banking platform, or contact your bank directly, the process is straightforward when you know where to look.
Remember to keep your routing and account numbers secure and be cautious when sharing them. By following best practices and avoiding common mistakes, you can protect your financial information and navigate the world of banking with ease.
So, take control of your finances today by arming yourself with the necessary routing and account numbers. With this newfound knowledge, you can confidently set up direct deposit, make online payments, and carry out various financial transactions hassle-free.