Equities Fall With Fed Rate Hike and Commentary
Equities fell last week with the Federal Reserve raising interest rates again and a hawkish press conference from Fed Chair Jerome Powell. Global equities (represented by the MSCI All Country World Index) were down -1.39%, and domestic stocks (represented by the S&P 500 Index) were down -3.31%.
FOMC Meeting
The November FOMC meeting resulted in a 0.75% rate hike to the fed funds rate, the fourth consecutive increase at this pace. Powell's post-meeting press conference indicated that the estimated terminal rate had been revised upwards from September's meeting, and the market expectation for the peak fed funds rate would be at 5.25% in March 2023 as seen below, meaning another 1.25% of rate hikes between now and then. Powell did acknowledge the potential of slowing the pace of future rate hikes, but he stated that pausing rate increases is still "very premature".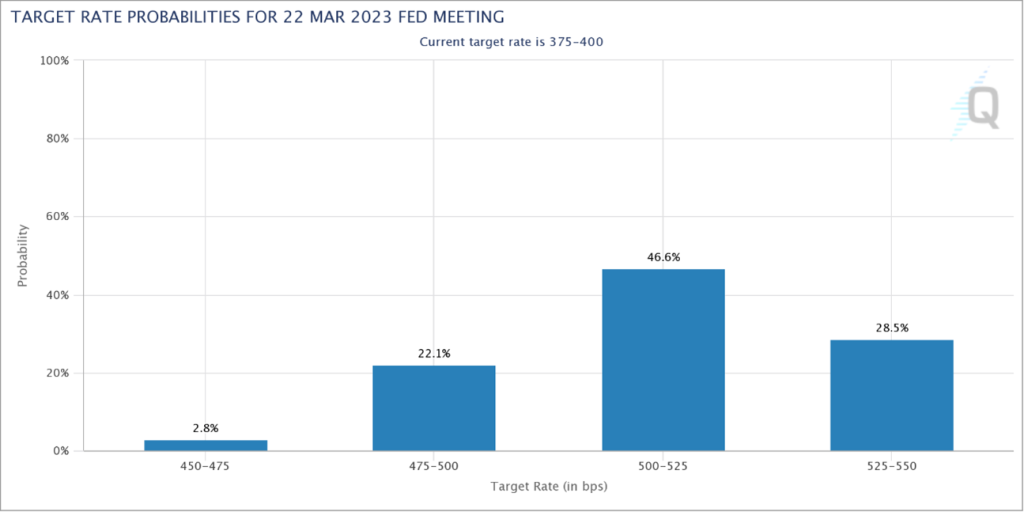 October Jobs Report
The October jobs report showed the labor market continuing to exceed expectations with 261,000 nonfarm payrolls added for the month with consensus estimates being only 200,000. Job openings also were above expectations with total nonfarm job openings rising to 10.7 million. However, the unemployment rate ticked up slightly to 3.7% from 3.5% in September.
US Treasury Yields
US Treasury yields rose for the 13th week out of the last 14. The 10-year Treasury yield reached 4.16%, up from just over 4% the week prior and inching towards the year-to-date highs of around 4.3%. With the 2-year US Treasury bond outyielding the 10-year by around 0.49%, the below shows how investment grade bonds have performed following an inversion between the 10-2 year Treasury yields.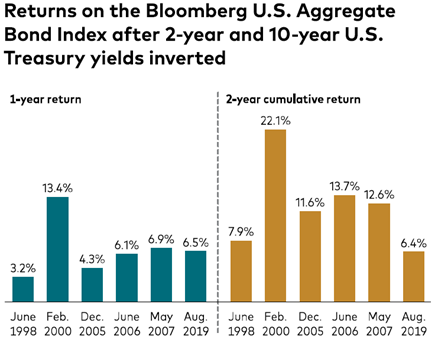 Past performance does not guarantee future results
Inflation Readings
The week ahead includes a reading on inflation via the Consumer Price Index report. September's reading showed core inflation (excluding food and energy) rising to a higher-than-expected 6.6%.
I'd like to leave you with the final line we've used since we started these commentaries back at the very height of market volatility in March 2020. Always remember that we create financial/investment plans not for the easy times, but to prepare for the tough ones.