Webinars
Our library of informational videos.
Enjoy this recorded replay of our Medicare 101 Webinar from Diversified Lifelong Advisors and Angie Wilson of Savoy.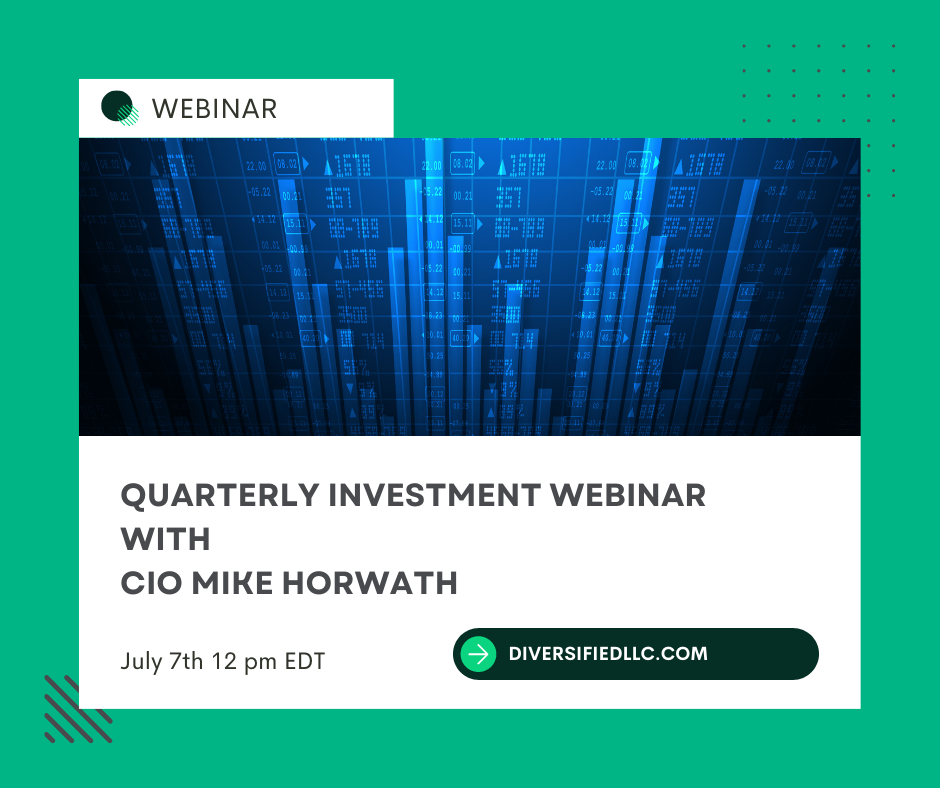 Online
Join us for a quarterly recap of the markets and a look ahead to what's next with Chief Investment Officer Mike Horwath on July 7th at 12 noon Eastern.