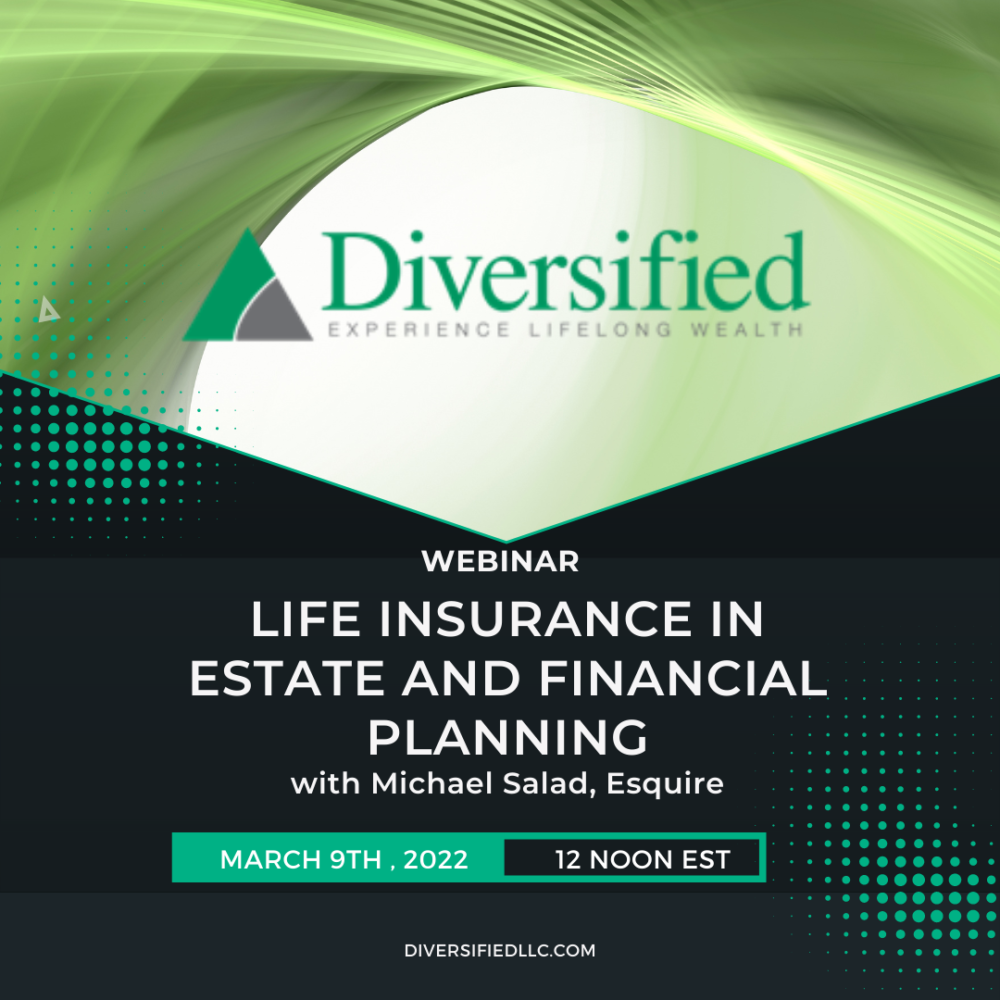 Join Michael Salad, Esquire as he provides insight into how to use life insurance in estate and financial planning. He'll review irrevocable life insurance trusts for insurance policies, including hybrid long-term care as well as survivor policies. This webinar will also include tips on how insurance can be used to pay taxes at death, with information on estate tax and generation-skipping transfer tax.
This webinar will take place on Wednesday, March 9th at 12 pm Eastern.
Reserve your spot here.